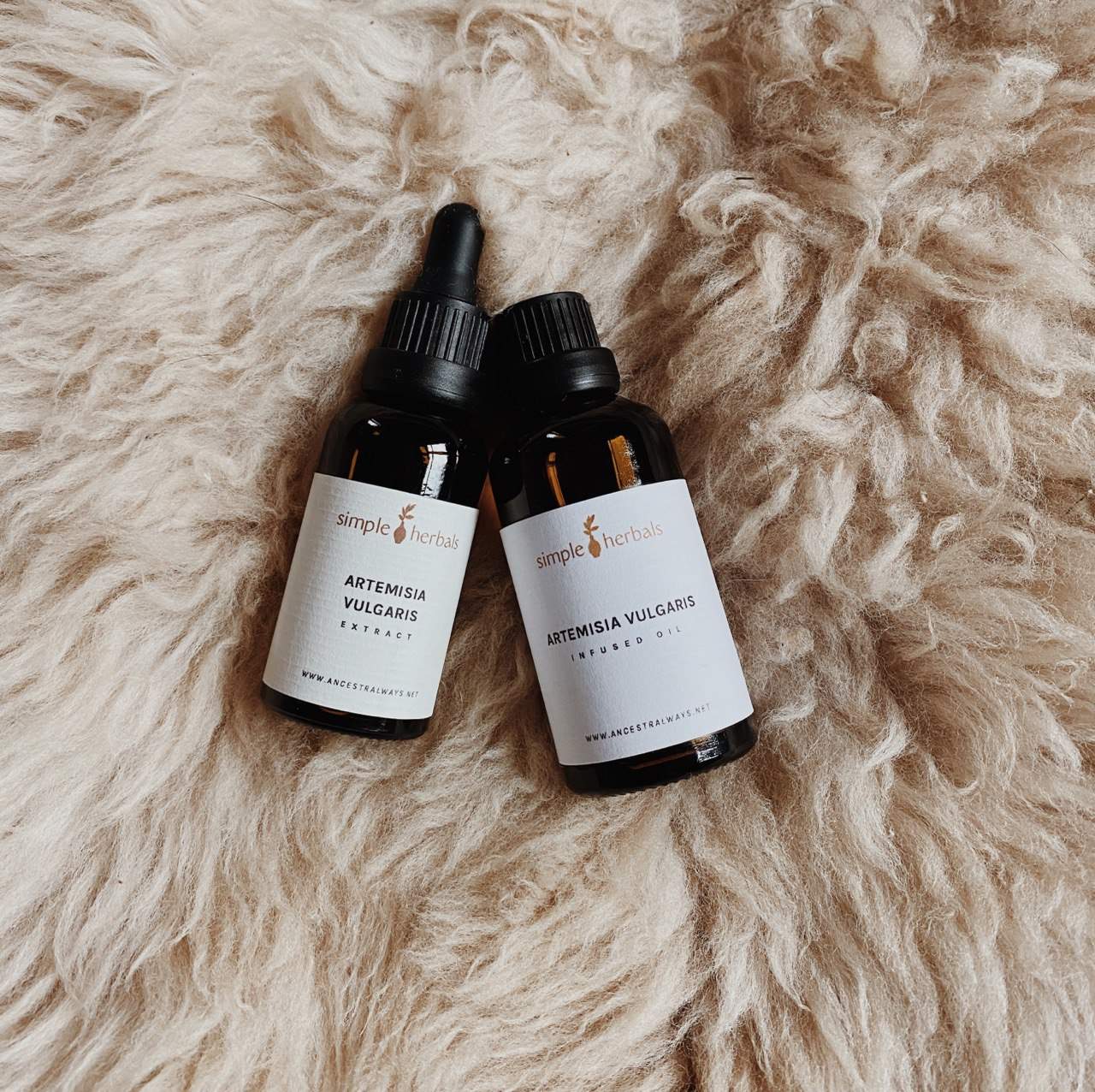 For Dreaming:
This care package is for the ones that are connecting with their dreams and the one that wishes to establish a deeper relationship with their dreams.

—Artemisia / Mugwort tincture is a well known plant to assist clear dreaming experiences. The plant is supporting us to digest well our food and life which is calming to our nervous system and offering good sleep.

—Artemisia / Mugwort infused oil can be used daily to massage feet, hands and neck before bed for a deep sleep and/or dream work. The oil can be used to massage the lower belly and connect with the womb and supporting healthy tissue.