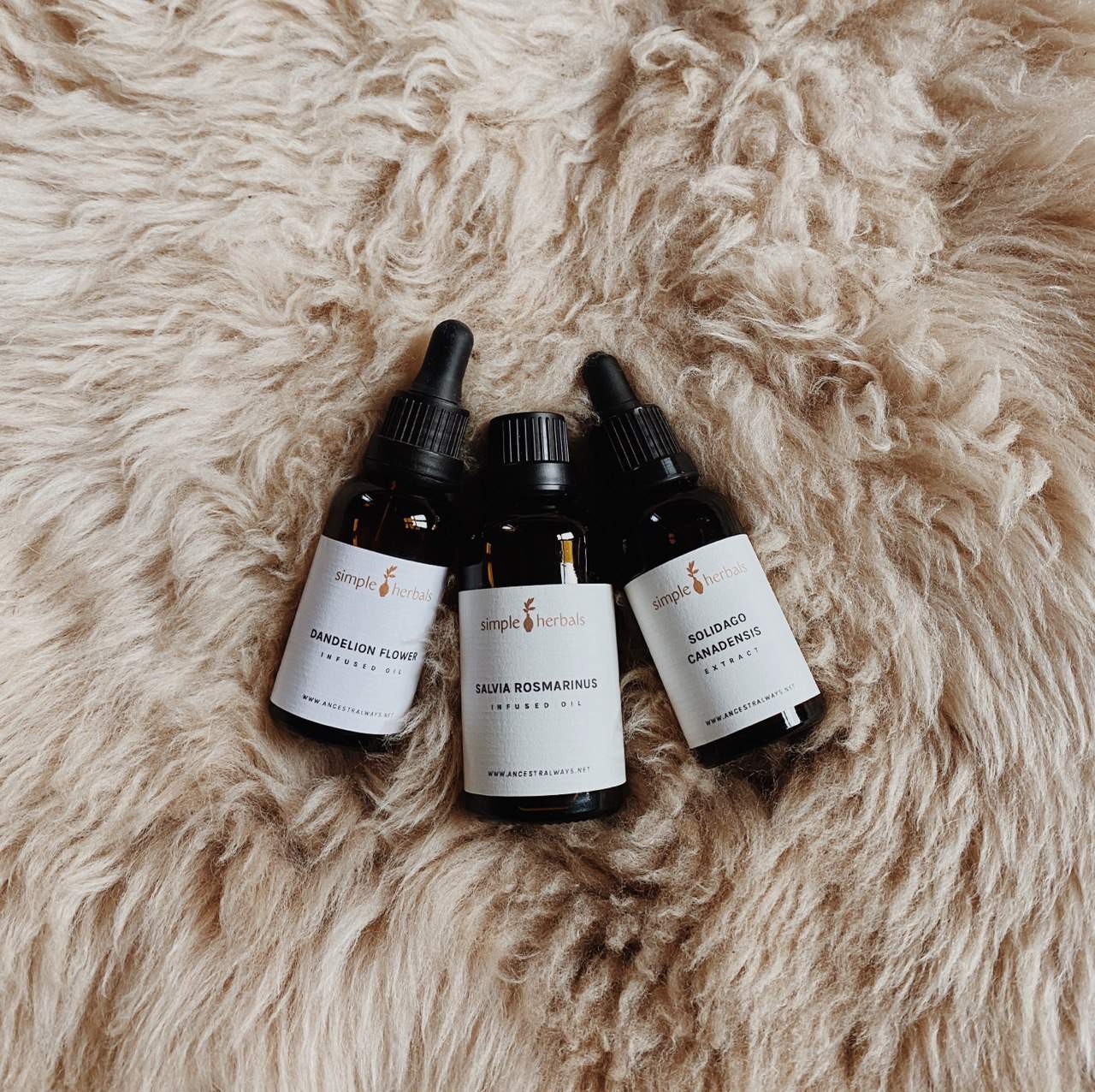 For Men:
This care package is for the men in our lives, a selection of plants that support their Body, Mind and Spirit, to walk along in the life journey.

—Solidago /Goldenrod tincture is an overall strengthening, supporting the body's circulatory system, moving clutter out and keeping the way clear. Solidago is known to be a particularly great male tonic supporting healthy sexual organs.

—Rosemary infused oil as a stimulating effect both inside out, enhancing cognitive functions and promoting hair growth. This oil can be used to massage the scalp and beard to stimulate hair growth; and also to massage shoulders and neck to relax and bring clarity of mind.

—Dandelion Flower infused oil can be use daily as a face serum to release tension and bring a glow. And as an anti-inflammatory, it can be used topically for sore joints or muscles.