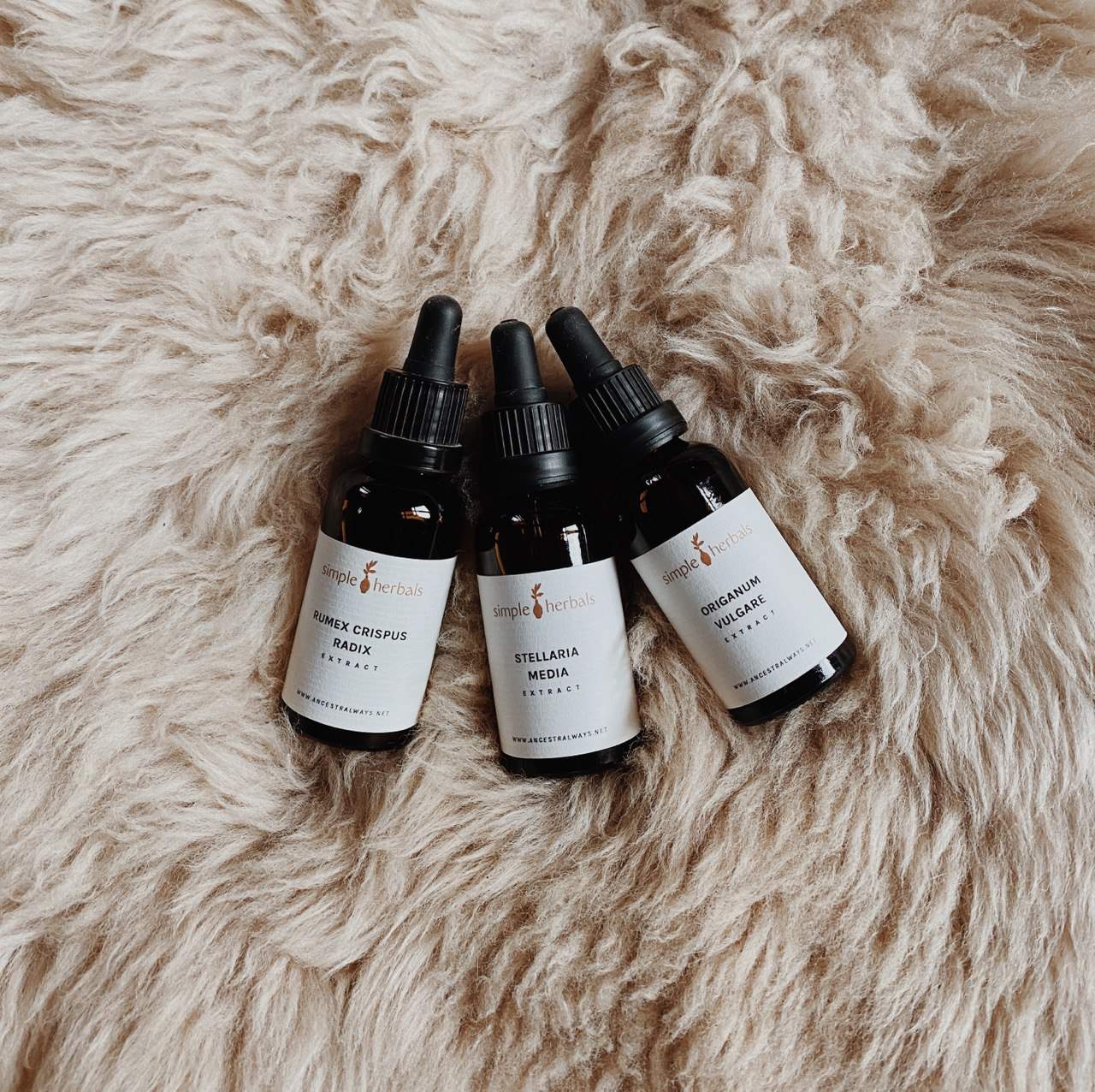 For the Belly:
This care package is for the one having a slow or weak digestion, leading to poor assimilation and overall fatigue.

—Oregano tincture is an overall support for our immune system. She increases digestive functions easing stomach cramps, loose stool, as well as supporting parasite elimination.

—Yellow Dock Roots tincture supports our body production of gastric fluids, easing bowel movement in time of constipation and relieving cramping in menstruation. Yellow Dock Roots is also supporting iron absorption, for better energy management.

—Chickweed tincture supports our digestive system affected by fatigue, anemia, ulcers. She promotes overall strength in time of inflammation and supports our body capacity to absorb vitamin C.