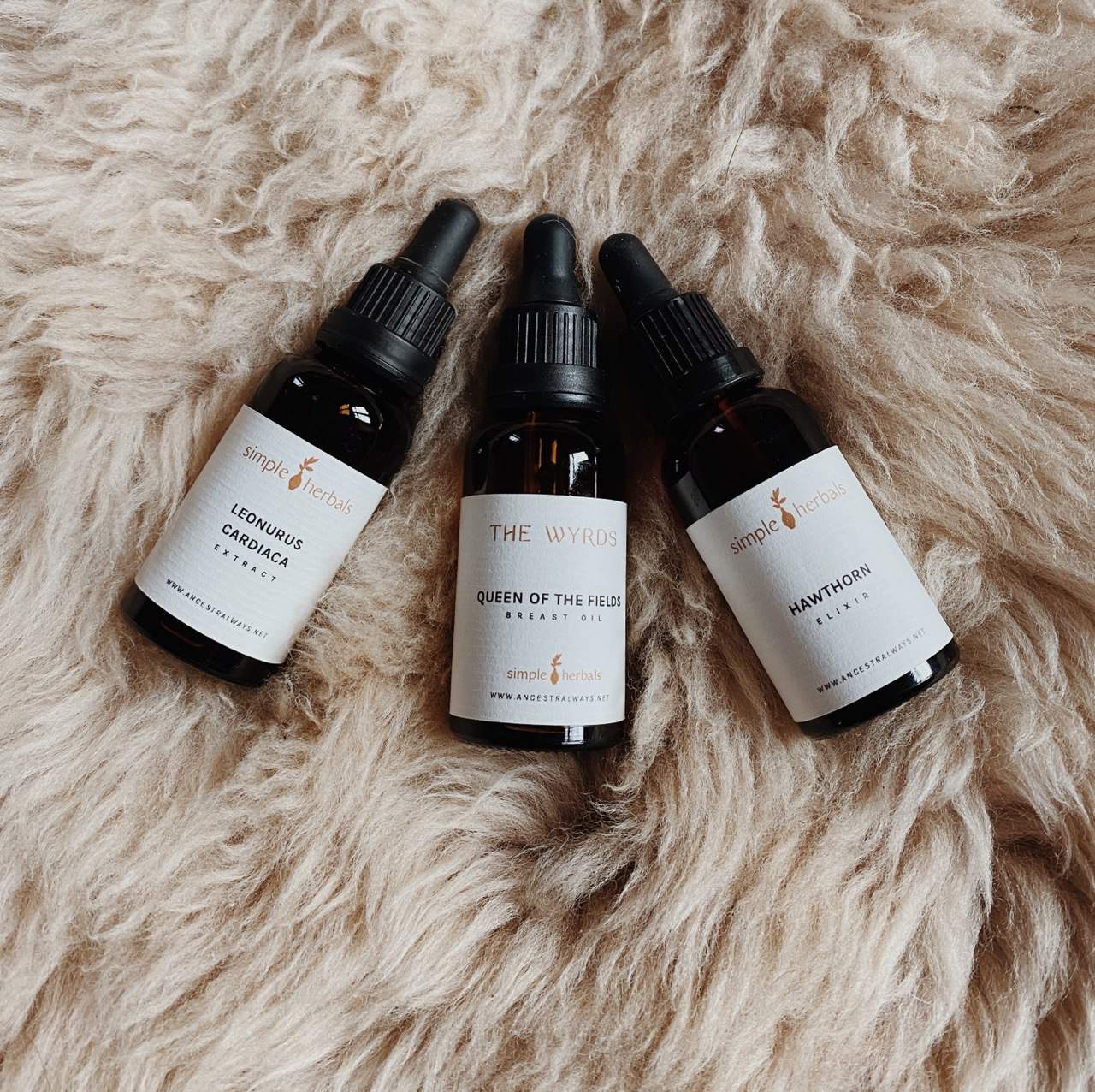 For the Heart:
This care package is for the one that wish to open up the heart space on the physical and emotional levels, when fear and anxiety tight up the heart or when the daily rhythm keep us away from tuning in with what our heart truly wishes.

—Hawthorn Elixir is supporting our body's circulatory system and per extension our cardiovascular system. This elixir is balancing blood pressure and promote a calm state to the agitated heart.

—Motherwort tincture is promoting vascular tone and health, strengthening heart and blood she is supporting a calm and relax nervous system. She is connecting our heart to the womb through regulating the blood flow and bringing tone and nourishment to the tissues and female's reproductive organs.

—Queen of the Field infused oil, this oil has been crafted for breast massage, a way to open the heart: to physically make space and to release any tension, and to connect on all levels with our heart.