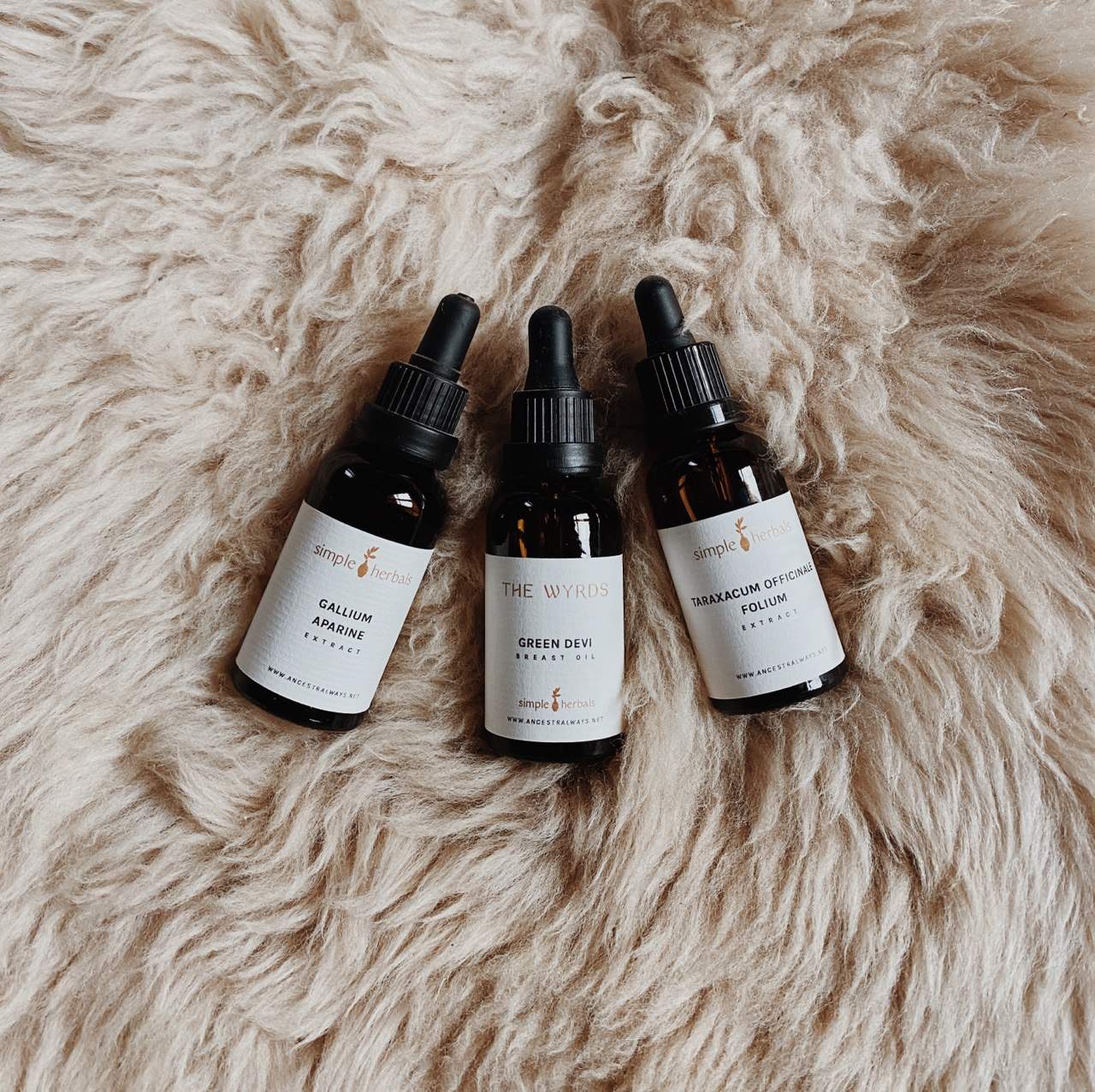 For the Lymph:
This care package is for the one feeling slow down and swollen by a stagnant lymph system. This selection of products will support activation of the lymph system, reducing swelling and increasing energy levels.

—Cleavers tincture supporting our body lymphatic functions, expelling extra fluids and moving stagnation. She is activating urinary functions, softening stones and supporting fluids expelling.

—Dandelion leaves tincture is supporting liver functions, increasing gastric fluids and supporting good digestion, assimilation and elimination. This tincture stimulates blood and lymph circulation, eliminating congestion and reducing swelling.

—Green Devi, breast massage infused oil is a very effective way to activate our lymph by massaging our breasts. Our breasts, that are the energetical gate to our emotional body , are too often constricted by bras which are preventing an healthy circulation of blood and lymph which to some extend can lead to various health problems such as cysts, tumors… Massaging our breasts allow a healthy blood and lymph circulation.