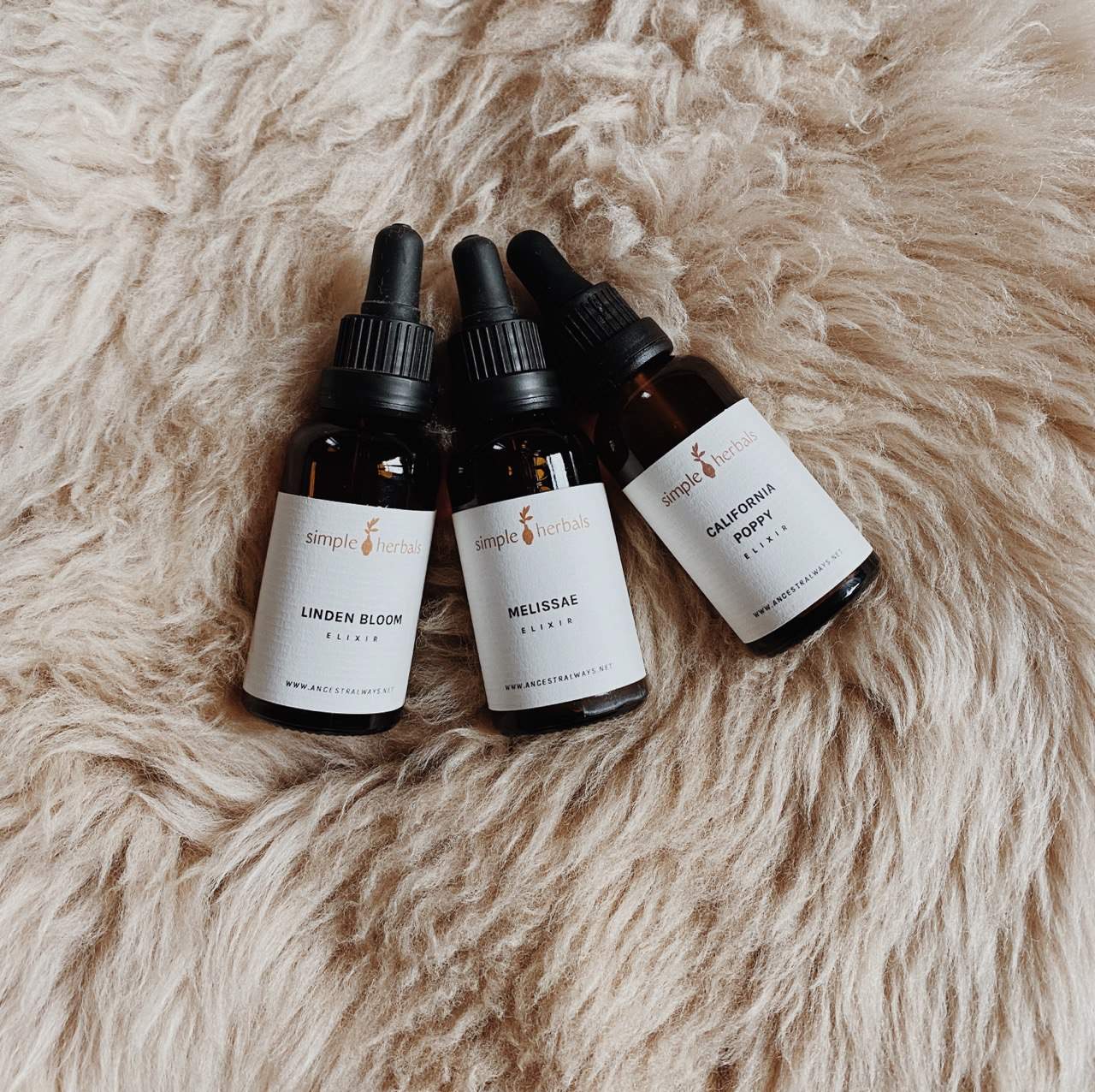 For good sleep and reducing anxiety:
This care package is for the ones having a difficult time to find a restorative sleep and also for the ones that experience anxiety…

—California poppy elixir is deeply calming without being sedative, as a nervine relaxant she reduces stress and anxiety.

—Lemon balm elixir nourishes the nervous system, this elixir supports our body capacity to balance hormones in time of stress.

—Linden bloom elixir is giving us physical and emotional strength, supporting our immune system and promoting a calm state in time of emotional unrest and stress.