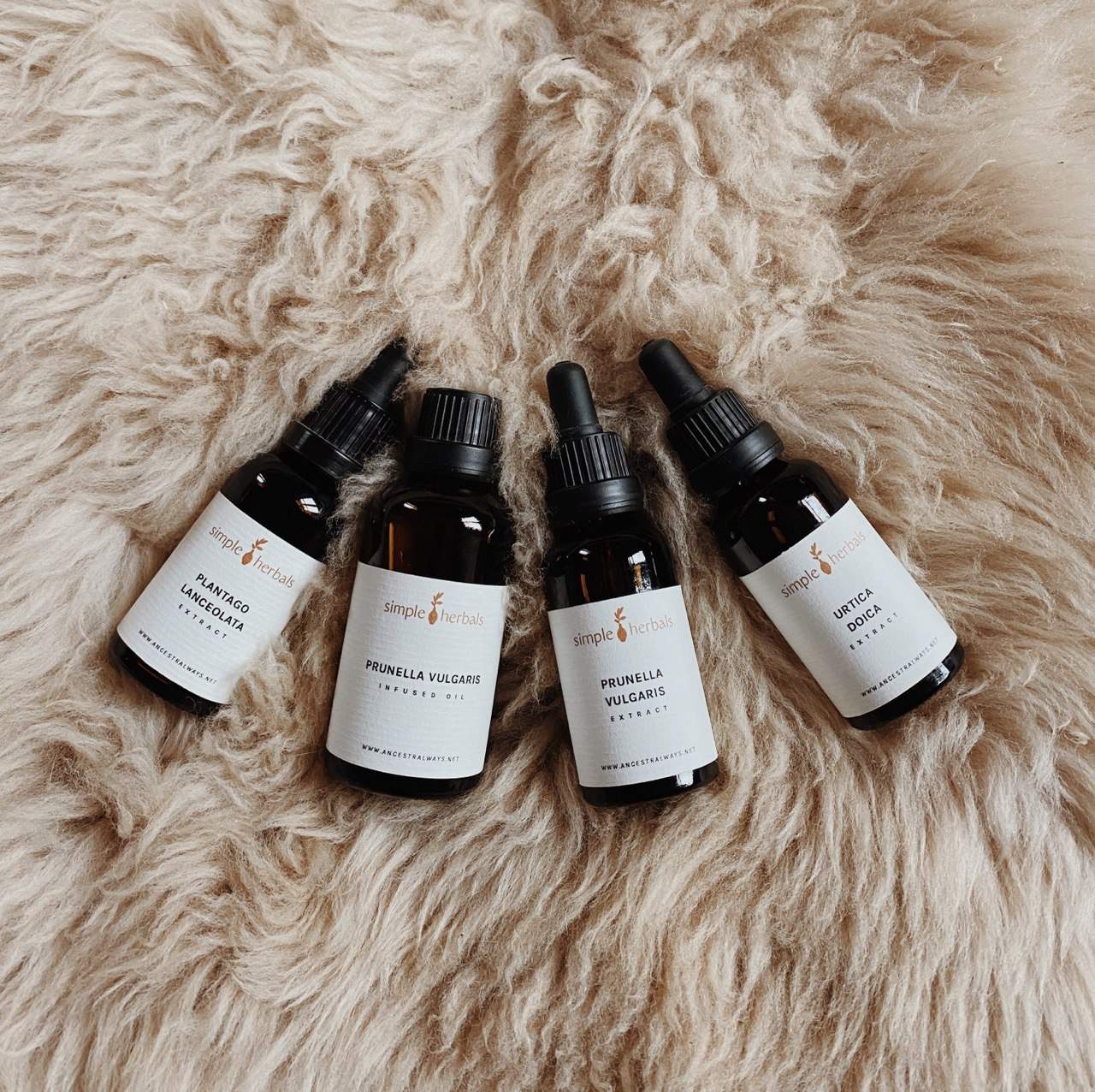 For the Skin:
This care package is for the one dealing with various skin issues from un-explicated dryness, to allergic reactions and forms of eczema, whenever the skin feels itchy, tight and not even. This kit will support skin regeneration from inside out.

—Self Heal tincture as an anti-inflammatory is supporting our immune system, lymph and kidney which makes her of great support for skin regeneration.

—Self Heal Infused Oil used on damp skin to massage regularly the affected area(s) is reducing inflammation and supporting skin regeneration.

—Plantain tincture is supporting our body capacity to deal with allergy wether seasonal or of other ground. As an anti-inflammatory Plantago support skin health and ease any kind itchy sensation.

—Stinging Nettle tincture is a general health enhancer as she supports kidney and adrenal functions, which regulate our detox pathway and overall strength.