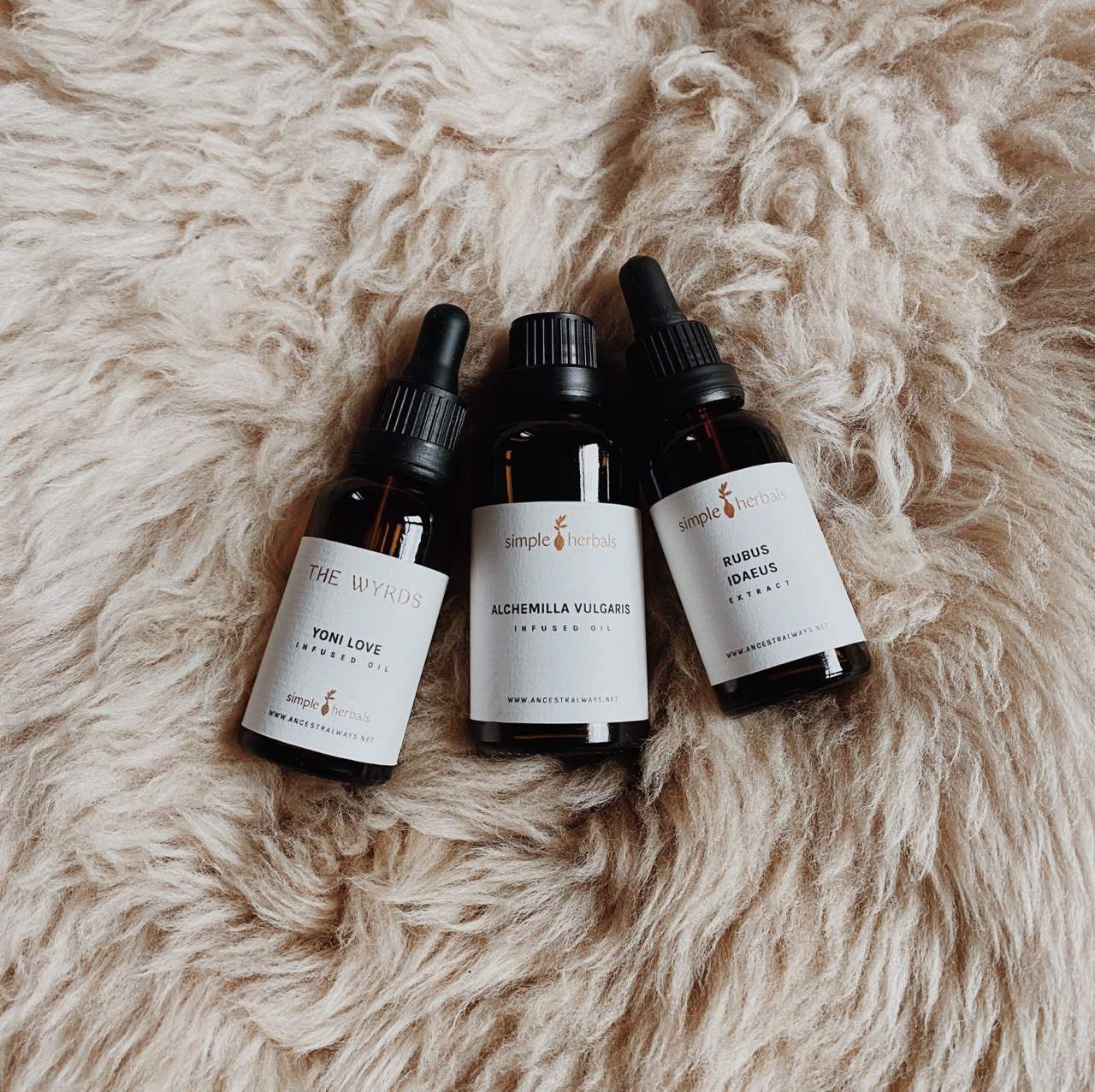 For the Womb:
This care package is for the women that wishes to be in deep connection with the wisdom of her body, the sacred Oracle of Truth, our Womb space and Yoni

—Raspberry fruits and leaves tincture is supporting and nurturing sexual organs, repairing and toning pelvic tissues during and after pregnancy and throughout our cyclical life.

—Lady's mantle infused in castor oil is supporting healthy reproductive tissue, the oil is deeply nourishing and applying castor oil pack regularly contribute to a healthy and regular cycle.

—Yoni love, infused oil is a nourishing combination of plants that are connected to the Feminine: Raspberry leaves & fruits, Rose, Hemp. This oil can be used daily to prevent dryness and bring pleasure and also for deeper connection with our Yoni.