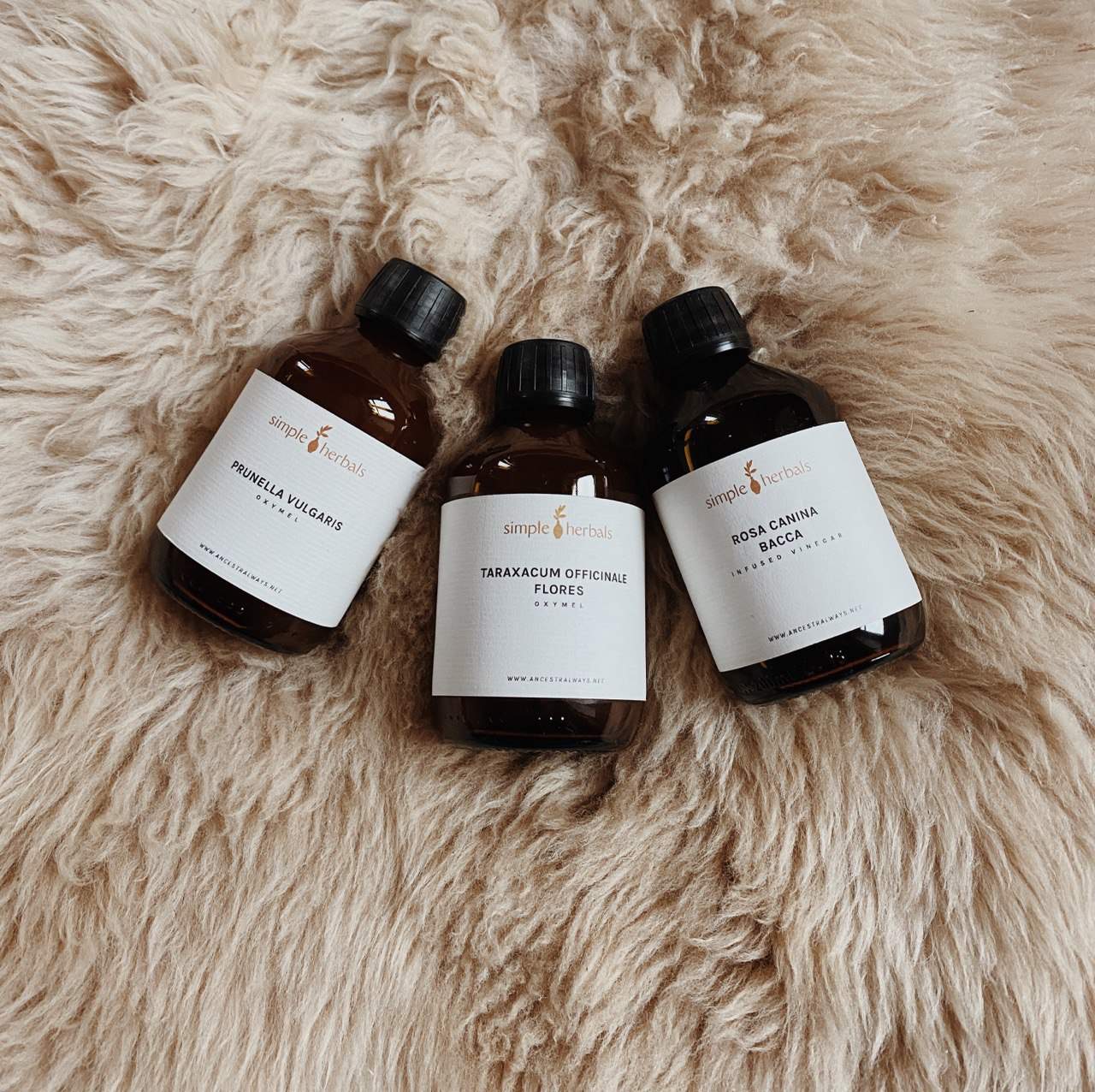 The Oxymels collection
€52.00
For the plants loving gourmet:
Place a tea spoon of Oxymel in some warm water is a very enjoyable way to start the day. You can also use this oxymel for any dressing for all your family and friends to enjoy their great benefits. Filled with minerals and vitamins, Oxymel are one a delicious way to integrate a nourishing and restoring tonic on the daily.

—Dandelion Flower and Leaves oxymel is supporting our liver functions, increasing gastric fluids and supporting good digestion. The flower are supporting a healthy skin and bring a sense of joy, little sunshine in a spoon.

—Self Heal oxymel is reducing inflammatory state, supporting our immune function and a good digestion. This oxymel is a beautifier as self Heal supports our lymphatic and kidneys functions, supporting skin regeneration.

—Hawthorn oxymel/Rosehip infused vinegar (depending on stock level, you can precise your oxymel of choice in the note at the check out). Hawthorn oxymel support a healthy blood flow and overall circulatory functions, calming the agitated heart. Rosehip infused vinegar is a great immune support, increasing vitamin C absorption and increasing collagen production which is the main constituent of our fascia, promoting flexibility and strength.